A collaborative environment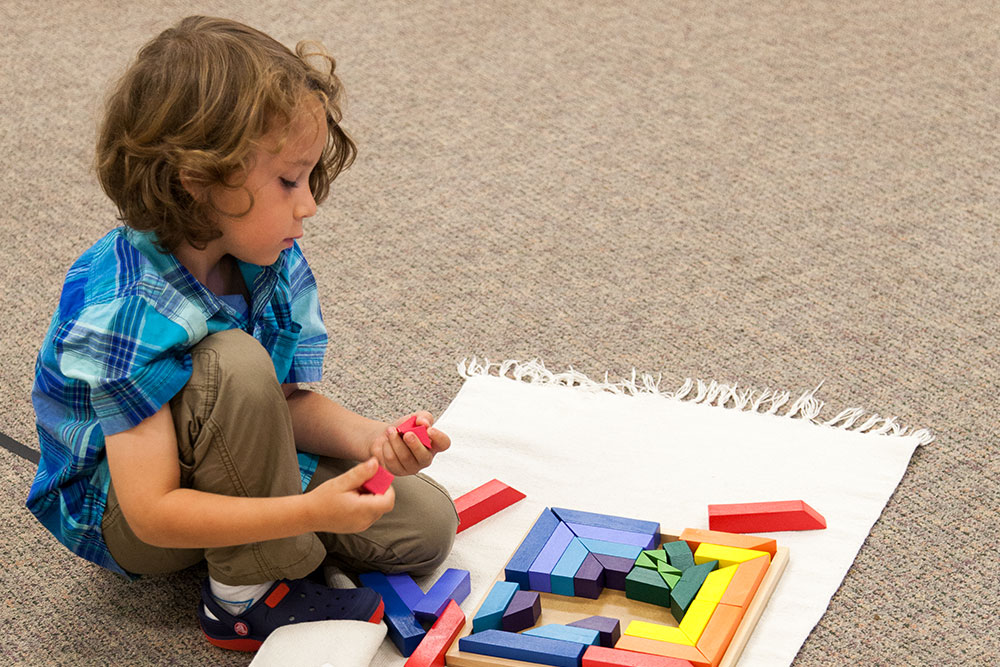 Our approach is holistic, supporting students in every facet of their development – at their own pace and to their best potential.
Advanced academic skills, strong self-image and self-discipline – these are just a few of the qualities we cultivate. Add in our campus, community and commitment, and CMH ranks firmly atop Cincinnati's best Montessori and private schools.
At CMH, students are encouraged to explore and discover for themselves – innate desires we constantly, consistently support throughout their journey here. They learn how to make decisions, solve problems and navigate choices; manage their time, work independently and collaborate with others. They exchange ideas, mentor each other and lead discussion – lifelong skills for success formed early and unforgettably. Want to learn more?

Why choose us
1
Each student learns and thrives within a layered support system, experiencing multiage groups, three-year cycles, Montessori-certified faculty and uninterrupted work periods in a stable, supportive educational environment – a place where creativity and inquisitiveness are as important as academic achievement.
2
With studies individualized to their own pace and needs, our students master core academic subjects at a comprehensive and practical level that is consistently above their public school peers. Learning math, science, language and more is rooted in movement – and generates impressive scholastic results.
3
Under the care of our naturalist, CMH's expansive grounds play an integral part in our curriculum. Students tend gardens and compost, hike trails and meadows, learn astronomy, hydrology and more. They study animals, plants and minerals in their native habitats – caring for and interacting with nature year-round.
Where learning happens, naturally.
From start to finish