The backbone of our school
At every level, our students are guided by dedicated and well-experienced Montessori teachers.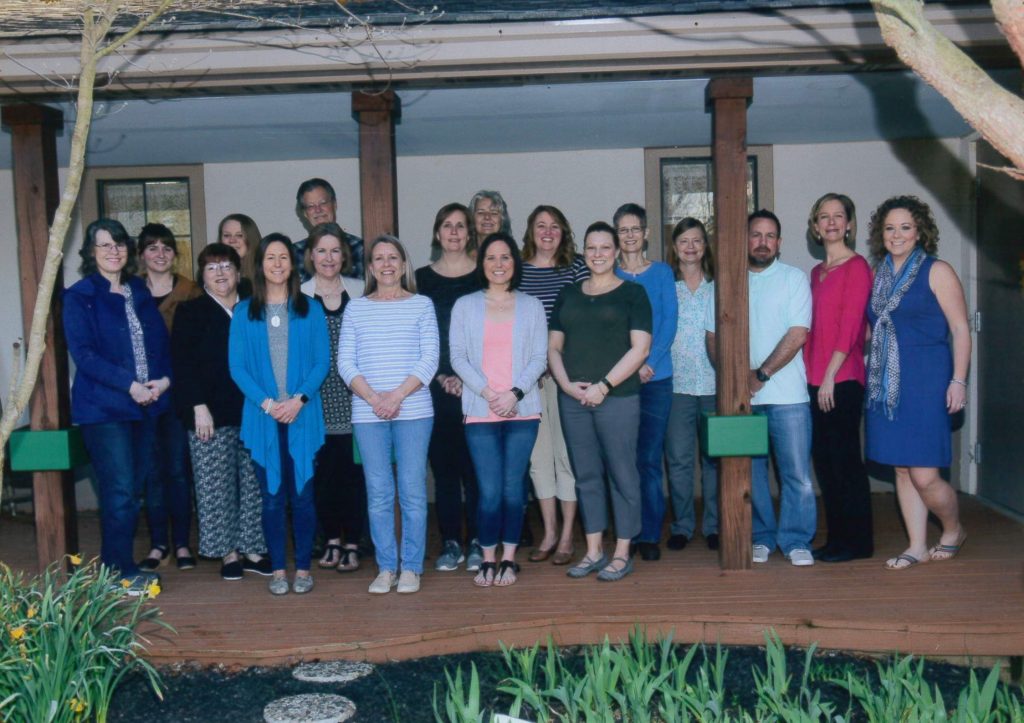 CMH is proud to employ a faculty of certified Montessori teachers – all our educators are members of the American Montessori Society. We are also affiliated with and a member school of the Cincinnati Montessori Society. More importantly, our entire staff follows the authentic Montessori philosophy and its singular method of interacting with and supporting children at their most critical junctures in development and education.
Our low student-to-teacher ratio gives teachers time and opportunity for instruction that is authentically individual. They observe and interact one-on-one to determine strengths, uncover weaknesses and support each appropriately. With teachers as guides, learning occurs in small groups or with students in partnership as mentors.
As an educational institution, CMH is affiliated with the American Montessori Society. As a Cincinnati private school governed by a board of trustees, elected members oversee and direct general school business in collaboration with our school director, such as financial health, operational issues, fundraising and recruitment.

Board of Trustees
Mark Sancrant, President
President, Blue Ash Capital
Christina Reinerman, Vice-President
Communications & Marketing Chair
Stephen Glaros, Treasurer
Director of Risk Management, GE Aviation
Lisa Metzger, Secretary
Information Security Governance, Fifth Third Bank
Kristin Brandstetter, Member
Owner and Proprietor, Lovebug Cookies
Emily Egan, Member
Middle School Committee Chair
Aura Love, Member
Corporate Fleet Manager, Cintas
Nichole Metzger, Member
Technology Solutions Specialist
Chris Peltier, MD, Member
Pediatrician, Pediatric Associates of Mount Carmel
Casey Reed
Director/Principal, Children's Meeting House
John Phenix, Honorary Member
Seniors Teacher, Children's Meeting House
Stephen Richey, Honorary Member
Senior Counsel, Thompson Hine LLP