Our classroom outdoors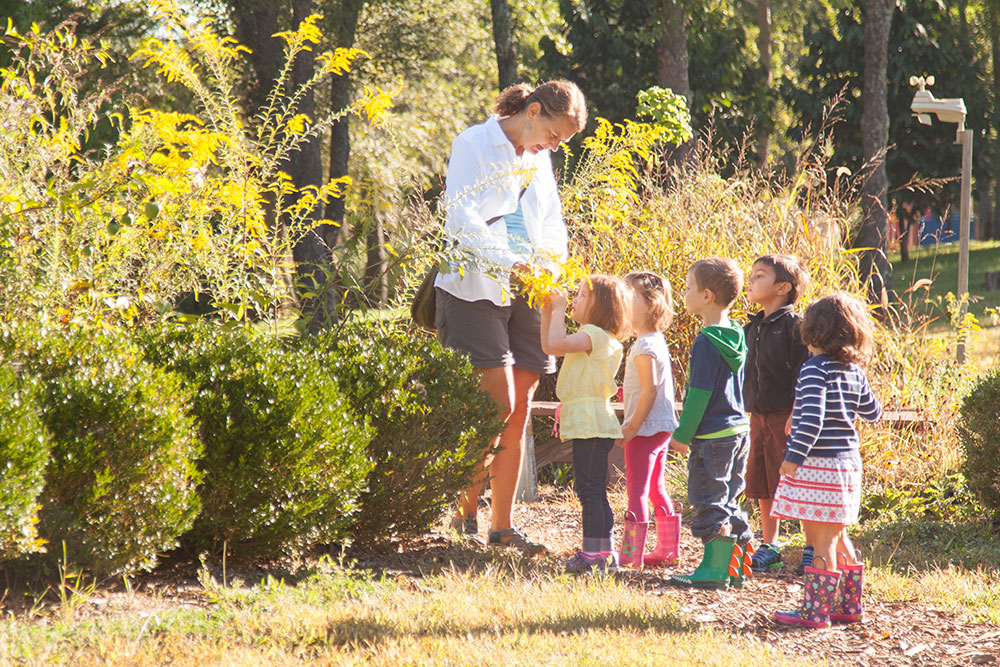 A great space of earth and sky surrounded by acres of natural terrain and diverse habitats.
At CMH, we're proud to be the only Montessori school in the tristate to employ a full-time naturalist – an experienced, erudite and eco-conscious instructor who divides her time among all three student levels and the abundant nature-scape around us. Our students get the extraordinary opportunity to explore, interact with and learn from this rich and varied environment.
Further, we're the only Cincinnati Montessori located on seven acres of thick woods and lush meadows, surrounded by hundreds more – land we make great use of.
Why study nature
1
A foundation for science
By integrating ecology, zoology, botany and more into the everyday curriculum, CMH sets the stage early for comprehending complex scientific concepts. Studying parts of a flower or the function of bees makes more sense if experienced off the page and in real life. Science becomes more interesting – and more understandable.
2
Increased attention & intellect
Outdoor studies promote better observation skills and, in true Montessori tradition, cultivate a love of investigation. From insect metamorphosis to gardening, students learn patience and results. They learn to look for – and notice – details in the world around them. Moreover, fresh air and exercise boost vitality, energy and intellect.
3
Sense of stewardship
With this uniquely direct and hands-on interaction, students acquire a greater appreciation of the natural world – better understanding this place in which we live and the power of every connection. Whether classroom pet or favorite field, our students learn the impact of responsibility – and become caretakers for the future.

Where responsibility happens, naturally.
Why choose us