A foundation for success
Our entire culture promotes independent thinking and work – with measurable academic results.
Since 1972, CMH has shared a rich tradition of Montessori education with generations of students and families, a heritage of excellence we're proud to uphold and continue. At every level, our Montessori program has been intentionally designed to spark ideas, diligence and a desire to learn more. When students can fearlessly explore ideas at their own pace – both concrete and abstract, complex and simple, rudimentary and refined – they grow into confident, capable, independent thinkers who have a history of becoming world-leading innovators, movers and shakers.
From science, math and reading to language, cultural studies and arts, each class and teacher instills every academic essential with meticulous balance and purpose.
Where we shine
1
Dr. Maria Montessori, Italian physician and education visionary, developed the child-centered methodology in the early 1900s – today, it's used worldwide and in more than 5,000 U.S. public and private schools. The guiding principle? That education should instill the lifelong learning so critical for the future – intellectually, emotionally and physically.
2
Throughout the academic sector, modern science has reached the same conclusions about early educational needs – that Dr. Montessori was well ahead of the curve. Researchers worldwide are promoting her principles, practices and philosophies formed more than 100 years ago as the very best methods for teaching – and learning – in today's schools.
3
Each year, our sixth graders take a nationally standardized test, Terra Nova. Since 2000, they've achieved grade equivalencies of 11+ in math and 12+ in science, social studies, language and reading – meaning at only sixth grade, our students' test results are the same as typical 11th and 12th graders'. Though not required, these tests – and their results – are important evidence validating our curriculum year after year.
Where achievement happens, naturally.
Why choose us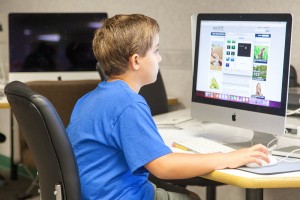 We prepare your child for the future. Minus regular exams, formal report cards or nationally mandated tests, our students are constantly, closely evaluated to benchmark overall development and progress, while empowering them with real-world test-taking skills.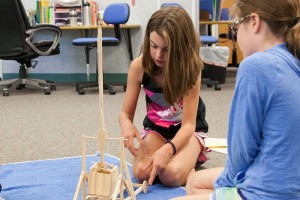 Our students are consistently high achievers, both while at CMH and beyond. In the past decade alone, several have gone on to win National Merit Scholarship awards, and a recent CMH student graduated from Loveland High School as its valedictorian.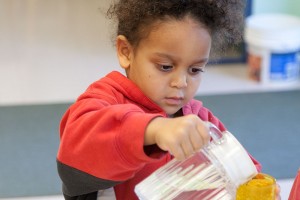 If some of our methods seem unconventional, know that CMH and Montessori itself are anything but. For 40+ years, we've proven to be a nexus of serious scholarship and schoolwork – not a new age or untested alternative – made real with intellectual creativity, engagement and results.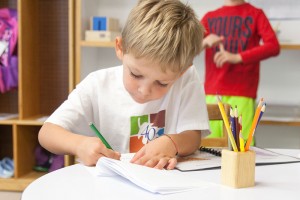 What constitutes achievement? It's not the same for every child. Montessori learning was specifically designed to adapt to the individual, for every lesson and level. We acknowledge that success is different for every child – then inspire that result, whether it's academic performance or social development.